BACK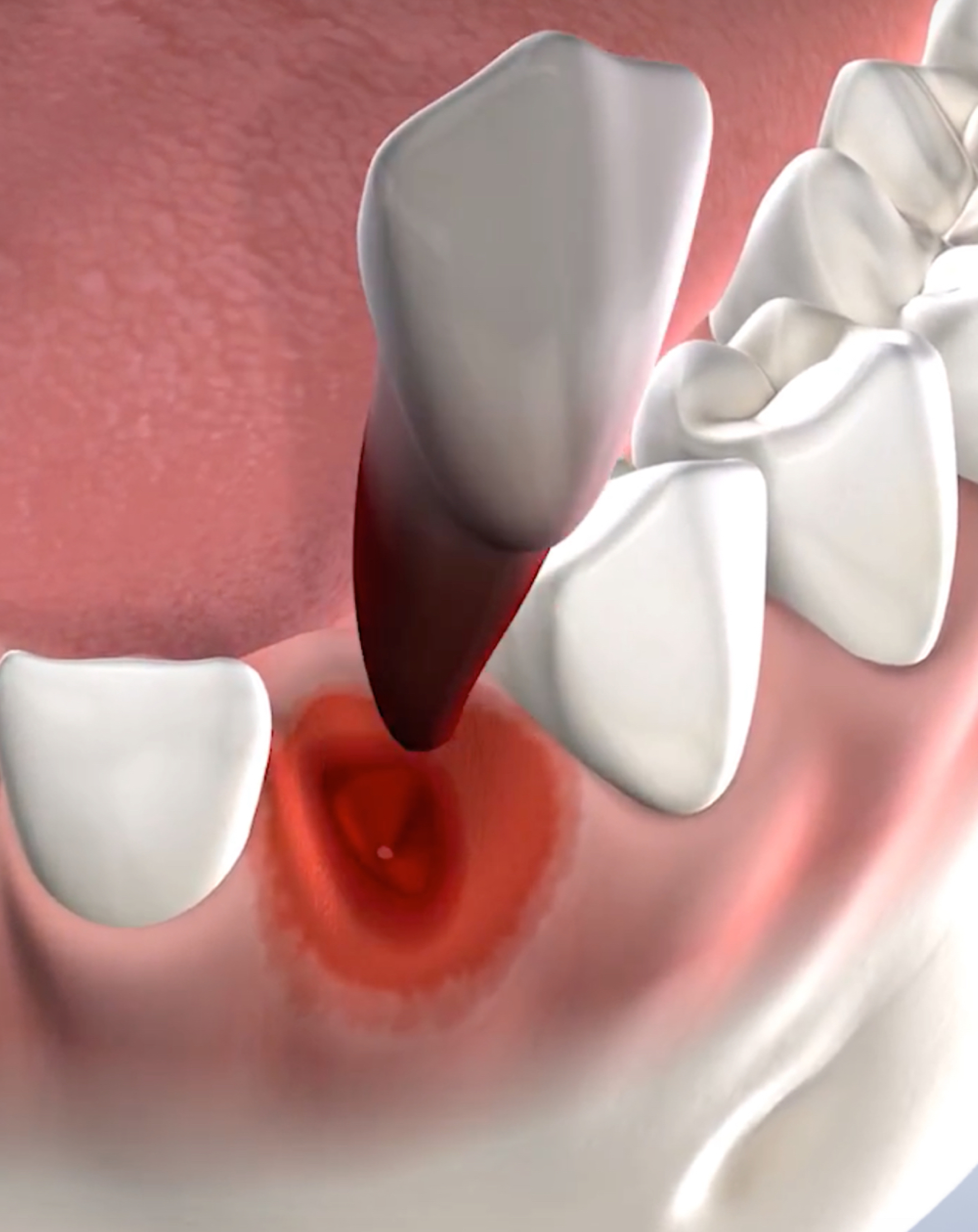 Tooth Extraction
Safely and Easily Remove a Troubled Tooth
Sometimes, a badly damaged or decayed tooth needs to be removed. When performing a tooth extraction, our board-certified surgeons make sure you are comfortable and know exactly what to expect during the procedure and recovery. If the extracted tooth needs to be replaced, we can discuss your replacement options, such as dental implants.
Common Reasons for Needing a Tooth Pulled
Tooth crowding.
Previous restorative treatments have failed to save the tooth.
Tooth damage that cannot be repaired.
Impaction.
Advanced gum disease.
Severe infection or tooth decay.
Malformed teeth.
Preparation for dental implants.
The Tooth Extraction Procedure
During your first visit, we will walk you through every step of your procedure. You play an active role in designing your treatment plan, and we are happy to answer any questions.
Your surgeon may numb the area with local anesthesia before simply removing the tooth with forceps. If you're receiving a dental implant, this is typically placed immediately after the tooth is pulled. We provide detailed instructions to guide you through recovery.
Types of Anesthesia
The right anesthesia will depend on the complexity of your procedure and your level of anxiety.
Hear From Tooth Extraction Patients
These patients can tell you about the firsthand experience undergoing tooth extraction at our office.
Reviews From Our Tooth Extraction Patients
"Hi, I'm Fane from San Diego, and I had a bone graft and a tooth extraction by Dr. Shelton. I felt the office to be very warm, the staff very professional and courteous and respectful, from the time I stepped into the office until I was done with the surgery. I felt that Dr. Shelton was extremely compassionate, answered all my questions, and made me feel very comfortable about the upcoming surgery. I'm very happy with the outcome at this point. The care that I got was exceptionally good. I highly recommend The Oral Surgery & Dental Implant Specialists of San Diego."
If you have questions, would like to learn more about a procedure, or wish to schedule an appointment, give us a call. Our board-certified surgeons and attentive team are here to help.