BACK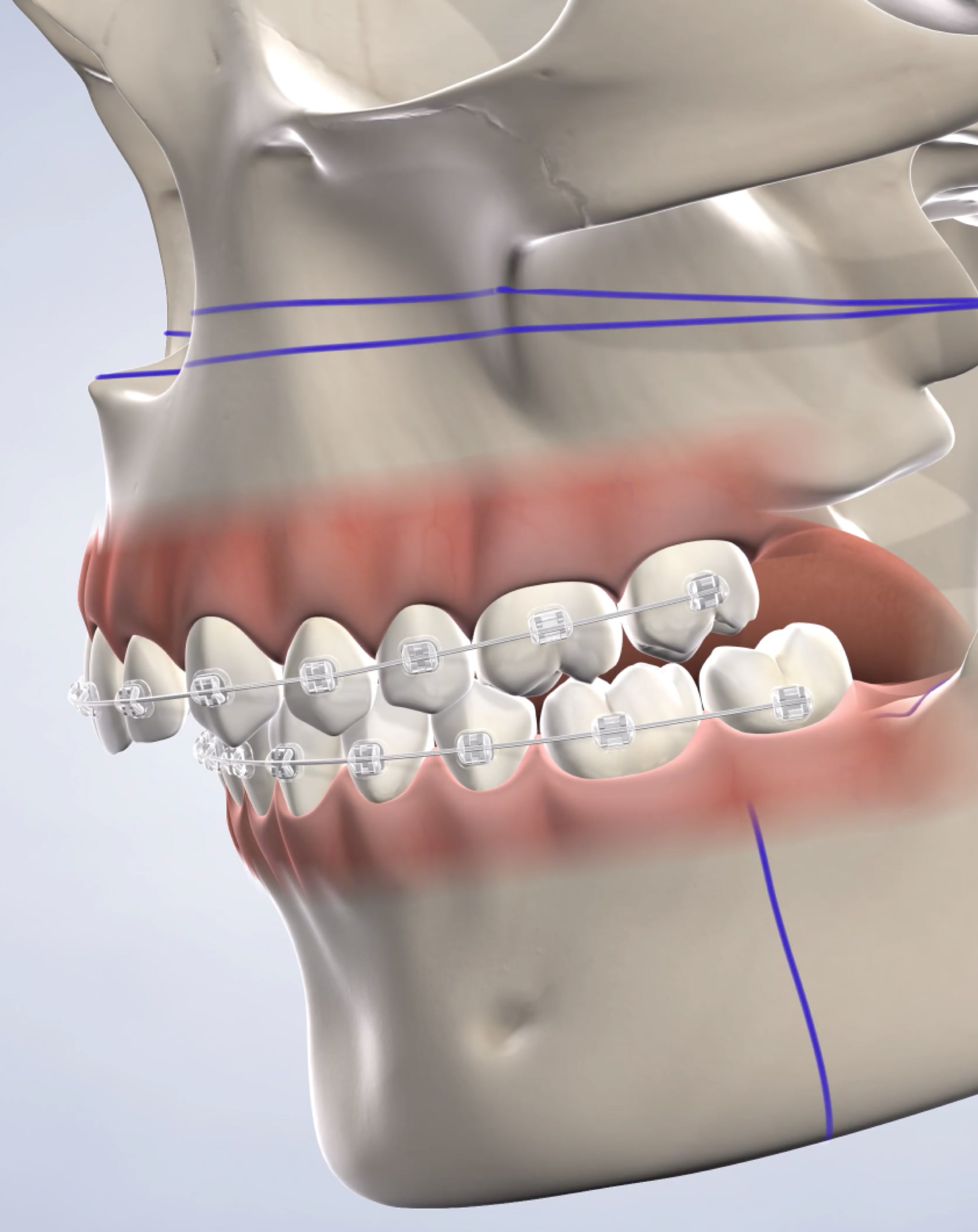 Orthognathic Surgery
Align the Jaws, Relieve Pain, and Improve Facial Aesthetics
Orthognathic surgery, also known as jaw surgery, is performed by an oral surgeon to properly align the jaws and correct bite or facial irregularities. Orthodontic treatment may accompany the jaw surgery process, and the procedure is performed in a hospital or surgery center. The results from orthognathic surgery have remarkable impacts, from restoring facial harmony to alleviating pain associated with TMJ disorders or facial trauma.
After undergoing jaw surgery, patients report significant changes in their lives, including the ability to eat, breathe, and speak more easily. Dr. Koshgerian and Dr. Shelton are board-certified surgeons with significant skill and experience in performing orthognathic surgeries and being there for every patient throughout each step of recovery.
Am I a Candidate for Corrective Jaw Surgery?
You may be a candidate for this procedure if you experience any of the following:
Difficulty eating, speaking, or chewing.
An overbite, underbite, or crossbite.
TMJ disorders or pain in the jaw joints.
Facial trauma or birth defects.
Obstructive sleep apnea.
Facial imbalance, like a receding chin, and facial asymmetry.
The lips cannot fully close comfortably.
Types of Anesthesia
The right anesthesia will depend on the complexity of your procedure and your level of anxiety.
If you have questions, would like to learn more about a procedure, or wish to schedule an appointment, give us a call. Our board-certified surgeons and attentive team are here to help.